Michael Bairefoot – Comedy Magician
We've Got the Surprise
The Stage Magic Show is the Stand Up Act on steroids, where music, magic, comedy, and audience participation are all pushed to max. The audience will be taken on a journey by incorporating his past experiences into his magic. At the end you will be moved and have a new respect for magicians. After this show you will definitely know why Michael is considered "the most award winning magician in the U.S."
Michael Bairefoot creates his own unique and personal style of world class magic. His exclusive presentation of the classics "with a twist" will astound and amaze his audience as the magic happens right before their eyes and can make any event a truly magical and memorable experience. His incredible shows will make your audience the star of the night.
Just for 1st place awards alone Michael has gathered 30+ and is currently the most award winning magician in America.
He also is the "Magic Idol" for all magicians, a title awarded to him by the prestigious International Brotherhood of Magicians' at one of their national magic conventions, which got him booked at the world renowned Magic Castle in Hollywood, CA.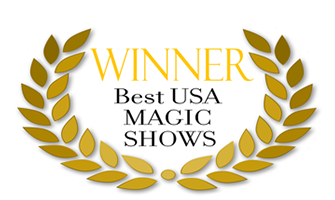 Order Tickets ONLINE & Save Money
Box Office & Phone Tickets
VIP Tickets (All Ages) $30.95  – No Discounts for VIP Seats
Adults (13-99) $25.95
Child (3-12) $10.95
Order Tickets Online & Save ENTER IN DISCOUNT CODE WEB10

  NOT VALID FOR VIP SEATS
Note:  This discount is  only available ONLINE!  All Seating is assigned come first ordered.  The earlier you book your tickets the better the seats you will have. 
Always arrive to GTS Theatre at least 20 minutes prior to showtime.  Late Arrivals are NOT seated until intermission time.
Entertaining with lots of laughs
The Michael Bairefoot magic show at the GTS Theatre was a light hearted and pleasant addition to our vacation. All ages enjoyed the funny jokes and interacting with Michael as he gave an entertaining show using illusion and his gift of humor. The GTS Theatre is a small yet inviting show venue that adds a diversity to the Myrtle Beach show scene that's a welcome addition to the area's entertainment.
akmfinNC
North Carolina
74
Reviewed August 7, 2018